Office Ally EMR Software Prices, Reviews, Complaints & Company Overview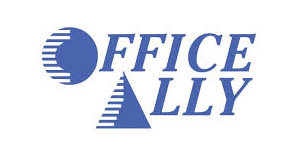 Office Ally was founded in 2000, with a goal of improving the life of both healthcare professionals and their patients. Office Ally EMR software is a HIPAA-compliant, web-based EMR solution that is meaningful use stage 2 certified. This software is designed for easy accessibility and use, making your job easier and improving the level of care you can provide for your patients.
About Office Ally EMR Software
While Office Ally's primary goal is to provide physicians and patients with products that help them, there is also a strong focus on building relationships and trust with their customers. The company has been working continuously to improve upon their EMR software, with features designed to increase the efficiency of your practice. Office Ally EMR software is also able to integrate with other Office Ally software solutions to help streamline your workflow.
Office Ally EMR Software Features
Office Ally EMR software is a web-based solution designed for accessibility and ease of use. It reduces paperwork and the overall time spent on such processes, leaving you with more time for your patients. Some of the features included in Office Ally EMR software are:
Free EMR Software Quotes From Top Companies!
Automated phrase storage: Office Ally EMR software automatically stores your commonly used phrases, which cuts down on time and increases productivity.
Customization: Not all applications, features, or templates or going to be suitable to all situations or specialties. Office Ally knows this, which is why their EMR software has the ability to customize different applications in a way that better suits your needs.
Real-time reporting: It is important that patient information be as up-to-date as possible. Since Office Ally EMR software is a web-based system, updates to patient information are able to be seen immediately by any other approved users, eliminating the wait time for changes to be reflected.
How Much Does Office Ally EMR Software Cost?
Providing an exact cost for EMR software is difficult, as prices depend on factors such as additional features, the number of users, and the size of the practice.
Since Office Ally is a web-based software, there are little to no upfront costs (so long as you have the computers and equipment necessary to run the software). You will, however, need a fast and reliable Internet connection; a dedicated T-1 line is absolutely necessary. If you do not have a dedicated T-1 line, you can talk to your telecom provider about installing one, which will likely be your only upfront cost.
Office Ally EMR software starts at $29.95 per month, per provider

If you do not have a fast and reliable Internet connection, a web-based EMR software is not the best choice for you. You would likely be better served by a self-hosted software. Self-hosted EMR is faster than web-based EMR, but comes at a higher upfront cost (although these will be your only costs).

Licensing costs average between $2,500 and $5,000
Dedicated servers typically come in between $25,000 and $50,000 but can be as low as $1,000 or as high as $200,000
Installation and training costs average between $1,000 and $2,000
Office Ally EMR Software Reviews
Typically, customer reviews for Office Ally EMR software are positive, with users commenting on how easy the software is to use. People also enjoy that, because it is a web-based system, it is able to be accessed anywhere with an Internet connection. Perhaps one of the biggest perks users have enjoyed from this software is that it is low-cost. Some EMR softwares can cost thousands of dollars per month, a fact that many attribute to being the reason they chose Office Ally.
Though many are happy with the results that Office Ally EMR software has produced for them, not everyone has had a pleasant time with the software. Some have felt that the system is outdated, leaving them with less than they would normally be able to gain from an EMR software. Others have experienced server downtime on a monthly basis, something that they feel should not be happening and is unacceptable. There are also users that feel certain features should offer more; for example, when you send information to another person, you cannot include notes as to why you are sending this information, which many feel should be possible. It is important that you read through any available reviews before you make your final purchasing decision.
Author: Angela Escobar
Compare Competing Prices From The Best EMR Software Pros