eClinicalWorks EMR Software Prices, Reviews, Complaints & Company Overview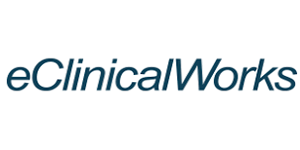 If you're looking for a great cloud-based electronic health records (EHR) software, eClinicalWorks has you covered. Their systems help streamline the patient process, starting with online appointment scheduling and automated reminders. eClinicalWorks EMR systems help you streamline practice management, save time, engage rural patients with televisits, coordinate care across multiple providers, and perform custom analytics.
About eClinicalWorks EMR Software
The team at eClinicalWorks is dedicated to improving healthcare by creating innovative technical solutions and developing partnerships with their customers. When the company launched in 1999, the original goal was freeing providers from paper while simultaneously connecting them to each chain in their network, including specialists, labs, and pharmacies.
eClinicalWorks started by digitizing the physician's communication and workflow processes. And, for nearly two decades, the company has been perfecting that process, taking advantage of new technology and working on the leading edge of creating new ideas. Always, the end goal is improving the quality of care, reducing costs, and eliminating errors.
Free EMR Software Quotes From Top Companies!
Over 850,000 medical providers worldwide use eClinicalWorks' cloud-based EMR systems. The company has won a variety of industry awards, but so have their customers, with 19 of them earning an HIMSS Davies Award for EHR implementation.
eClinicalWorks EMR Software Features
eClinicalWorks EMR software includes a broad range of features:
View patient information in a graph format that displays treatments alongside lab and test results for at-a-glance understanding of overall health
Immunization charting that includes comment boxes and the ability to share with registries
Integrates fully with other practice management software (for an additional fee)
Detailed appointment interface that allows staff to easily view insurance eligibility and copay information upon check-in
Web-based patient portal for greater patient engagement; includes HIPAA-compliant message app, educational resources, appointment scheduling, prescription refill requests, and ability to upload and view lab results
Includes templates for over 40 specialties as well as the ability to customize templates to your unique workflow or choose custom templates created and shared by other providers
Extra feature supports ICD-10 coding with cross-support for ICD-9 codes
Certified for meaningful use for Stage 1 or Stage 2 by ONC-ATCB, ensuring you comply with federal regulations and meet documentation standards
Dashboard that compiles test results and allows you to cross-reference ICD-10 codes
How Much Does eClinicalWorks EMR Software Cost?
Web-based EHR software varies widely in price based on the size of your practice, the number of providers, and the extra features you choose. However, it is an extremely popular choice because it has little to no upfront costs and updates are practically instantaneous.
On average, you'll pay between $800 and $1,200 per month, per provider for web-based EMR software.
A word of caution, though: if you do not have fast, reliable Internet, web-based EMR may not be the best option. If you do have reliable Internet service, a dedicated T-1 line is critical to ensuring interruption-free operation of your EMR system. If you don't have one, talk to your telecom provider about installing one. This is likely the only upfront cost you'll have.
If you do not have reliable Internet, you should consider self-hosted EMR software. Your upfront costs here are much higher, but you don't have to worry about system crashes due to connectivity problems. It's also faster, but it does not include instant updates when there are regulatory changes. Accurate estimates are still impossible without knowing your particulars, but average costs include:
Software licensing is between $2,500 and $5,000 per user
A server runs anywhere from $1,000 to over $200,000, but the average price is between $25,000 and $50,000
Installation and training runs you around $2,000
eClinicalWorks EMR Software Reviews
Overall, eClinicalWorks EMR earns high marks from reviewers for everything except customer support, which drops their overall score to around 3.5 stars out of 5. Customers particularly praise the product features as adding great value to their practice and truly streamlining operations. They recommend working with the business analyst to set up the system so that it works for your practice, but you need to know what you want out of it first.
However, even happy customers say they hesitate to recommend the product because support is so lacking.
As is usual with customer reviews, there are numerous conflicting reports. For example, there's a fairly even mix of users who say the software is priced right as well as those claiming it's too expensive.
Common praise of eClinicalWorks includes:
Results management integration with patient portal is excellent, saves time since no longer need to call the patient about normal values
Online billing integrated with patient portal is a hit with both providers and patients
Software has everything you need in one program
You have many scheduling options
The system is cost-effective
Resource library includes training videos for new customers
Charting is quick and easy
Common complaints about eClinicalWorks include:
Difficult to manage preventive measures and medications
Alert functions don't reflect compliance with quality measures
Customer support is a nightmare, impossible to get anything accomplished without submitted multiple tickets
Customer support personnel seem to lack knowledge in the product
Software layout is confusing and features are great but scattered in a non-intuitive way - it takes months to learn all of the features
The system is pricier than comparable software
Requires a lot of clicks to complete a task
Reporting and analytics not good
Costs extra to integrate with other practice software
Author: Angela Escobar
Compare Competing Prices From The Best EMR Software Pros