Kareo EMR Software Prices, Reviews, Complaints & Company Overview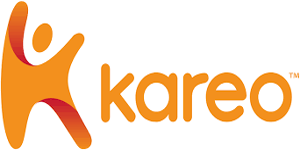 Designed and managed by a team of doctors, Kareo's EMR software, Kareo Clinical, is meant to make your job easier while being easy to use. The software is cloud-based, requiring no downloads or hardware. All you have to do is install it, set up your account and information, and you're ready to go.
About Kareo EMR Software
Founded in 2004, Kareo, Inc. designs and develops cloud-based medical office software meant for independent practices. All of their software is built specifically to meet the needs of independent medical practices, helping to eliminate complex and costly unneeded functions. Kareo software includes free support and training, as well as clear pricing so you know exactly what it is you are paying for.
Ultimately, the goal of the company is to make your job easier, enabling you and your staff to make the best possible decisions and get the best possible results. Running a healthcare practice is difficult; handling patient information, processing payments, and providing care are all complicated aspects of an ever-changing healthcare environment. Kareo makes it easier for your practice to run more smoothly, benefitting you, your staff, and your patients.
Free EMR Software Quotes From Top Companies!
Kareo EMR Software Features
EMR software from Kareo comes with several features designed to make your job easier. Some of the features included in the company's EMR software are:
E-prescribing: This saves on resources for the healthcare institution and for the patient. E-prescribing helps a physician find the most affordable medication for the patient and even offers coupons directly from the Kareo Clinical interface.
Paperless workflow: Since Kareo Clinical is cloud-based, your staff can take it anywhere in the practice. Rather than dealing with cumbersome paper records, any notes that are taken are immediately recorded in the application and saved.
Security: It is important that the information in a healthcare facility is secure. Kareo's EMR software keeps any sensitive patient and practice information within the application, ensuring the safety of stored information as well as secure communications between physicians and patients.
Simplified notes: Kareo Clinical makes the entire process of dealing with patient notes easier. All relevant patient information is available (diagnoses, prescriptions, treatments, etc.), making it easier for physicians to add and view patient notes. Rather than searching through paper files, all pertinent information is stored in a single location.
How Much Does Kareo EMR Software Cost?
Kareo Clinical is unlike other ad-supported EMR software, in that there is no setup cost. Rather, you pay monthly subscription fees for any services that you choose to subscribe to. This generally costs less than outright buying EMR software and still includes all of the features you would get in any commercial EMR software. Here are some examples of what you can expect to pay for Kareo EMR software:
Subscription costs for Kareo EMR software range between $150 and $500 per month.
Adding a Kareo EHR package can add an extra $150 to $300 per month.
Additional practice management services range between $150 and $300 per month.
Kareo marketing services can cost between $150 and $300 per month.
Medical billing services will cost between 4 and 9 percent of the collections you receive.

There are ways to receive discounts on your EMR software subscription. If you sign up for the service as multiple providers, you will receive a discount on the total price. And, if you choose to pay your subscription fees quarterly, that can get you up to ten percent off of the original price.

Kareo EMR Reviews

Common customer reviews tout the ease of use that Kareo EMR software has to offer, with many finding that they are able to provide better service because of Kareo. Healthcare professionals enjoy that Kareo Clinical offers them a way to keep all of their notes and pertinent information in a single place, making their jobs easier and allowing them to see more patients.

Though the majority of customer reviews for Kareo EMR software are positive, there are those that have had issues. Some customers have talked about problems with Kareo's customer service, stating that the response from the company was slow and that they did not fix the issues that had occurred. As with any purchase, it is important to read through all available reviews before making your final decision.

Author: Angela Escobar





Compare Competing Prices From The Best EMR Software Pros