Greenway EMR Software Prices, Reviews, Complaints & Company Overview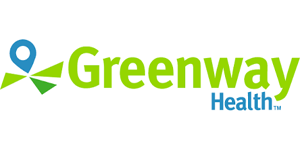 Founded as a collaboration between healthcare providers and tech experts, Greenway Health offers three electronic health record (EHR) systems. Each software solution can be customized to match your specialty, with a design that incorporates EHR and practice management in a single product.
Greenway Health EMR software includes hundreds of report options for detailed analyses and promises greater efficiency with its daily appointments dashboard. And, the company guarantees that its customer support doesn't end once the sale closes.
About Greenway Health EMR
The Greenway brand focuses on delivering exemplary customer support and creating innovative, technological solutions to help improve healthcare and the patient experience. Their goal is delivering products that streamline workflow so providers can focus on improved patient care and growing their practice.
Greenway partners with over 75,000 providers in dozens of specialties. The company offers both web-based and on-premise hosting. In addition to dynamic charting, their integrative systems include population health management, analytics, revenue cycle management, patient engagement, and mobile platform access.
Free EMR Software Quotes From Top Companies!
EMR systems from Greenway include specialty-specific templates. They also support quality care initiative participation through meaningful use certification in both Stage 1 and Stage 2. The software also assists with ICD-10 coding and points for NCQA-PCMH recognition.
Providers enjoy more productive time with their patients, and coding of services helps ensure proper, timely billing. The organization is managed by a team experienced in both healthcare and IT. This is how they create products that understand how a physician works.
Greenway EMR Software Features
Features of Greenway's EMR systems include:
Pre-programmed templates specific to more than 30 specialties
Reminders in the event of missed tests or treatment needs
Approved by ONC-ATCB for Stage 1 and Stage 2 meaningful use certification
Supports ICD-10 coding, including tools to assist your practice in proper use, such as assigning codes to each condition
Mobile app that allows providers to access schedules, view charts, and perform charting tasks from an iPad
Online library that includes training resources and webinars
Patient portal designed to increase patient engagement and self-management of care
How Much Does Greenway EMR Software Cost?
EMR software pricing varies considerably. Cost factors include add-on features, the size of your practice, number of providers, and whether you choose self-hosting or cloud-based EMR.
Your upfront costs for cloud-based is minimal and often zero (assuming your facility already has the computer equipment necessary to access the software). Your main infrastructure item is reliable, fast Internet service. If you don't have a dedicated T-1 line, talk to your telecom provider about installing one. This is a critical component of successfully implementing any web-based software.
The monthly fee for the web-based version averages between $800 and $1,200 per provider.

If you do not have reliable Internet, you're better off with a self-hosted solution. This is true no matter which vendor you choose, as web-based systems demand top-notch Internet. With these systems, all of your costs are upfront costs.

Licensing costs between $2,500 and $5,000 per user
A dedicated server averages between $25,000 and $50,000, although prices start as low as $1,000 and top $200,000
Installation costs between $1,000 and $2,000
Greenway EMR Software Reviews
The majority of customers love their Greenway EMR system, offering high praise for the wide array of functions and capabilities. The main complaint is that the system can be cumbersome and difficult to master. Many reviewers recommend investing in training to ensure your team is up and running on the software as quickly as possible.
Some reviewers feel that the software is best in larger practices and hospitals. At the same time, some users from smaller clinics praise the program as easy to use. Much depends on the individual. Even users who say they had difficulty mastering the software, though, say that it is very user-friendly once you know your way around its many functions and capabilities.
Around 90 percent of users report being extremely satisfied with Greenway's customer support team, praising them as knowledgeable, professional, and quick to respond to issues. A small number of users report issues with customer service representatives handling problems.
Users also like how quickly Greenway implements updates when needed, although there are a few comments that they provide short notice when updates will occur. Reviewers also give high marks to the reporting features and customization options.
Author: Angela Escobar
Compare Competing Prices From The Best EMR Software Pros