Cerner EMR Software Prices, Reviews, Complaints & Company Overview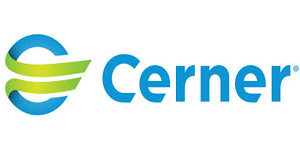 Practices of any size rely on Cerner EMR (electronic medical record) software, which offers a variety of features designed to streamline workflow and improve patient care. One of the system's main selling points is the scheduling dashboard. The design allows providers to view basic information about appointments, including patient name and reason, and then link directly to his or her chart.
All of the tools included in the Cerner EMR system meet federal standards and are HIPAA-compliant.
About Cerner EMR Software
Cerner provides a wide range of services that connect over 27,000 providers across the United States. Their goal is to create cutting-edge technology solutions that support all aspects of healthcare, including clinical, financial, and operational needs.
At Cerner, the end game is helping providers manage their day-to-day workflow and improve patient engagement. They want to play a role in improving the wellbeing of not only patients but the entire community. Cerner works to accomplish this by developing products geared to clinicians, allowing them to focus their energy on the patient instead of time-consuming administrative tasks.
Free EMR Software Quotes From Top Companies!
Cerner EMR Software Features
Cerner system features include:
Auto texting: A documentation function that allows the user to create and use codes known as triggers to complete free text fields when entering patient information. Any data users enter may be saved as auto text and defined as a trigger. This saves an enormous amount of time.
Documentation tools: Eliminate double charting by easily transferring patient information into different areas. Data input options include code words, free text, structured, and voice recognition.
Patient portal: Your patients take a more active role in their own health through this secure portal. They can send you messages, schedule appointments, request prescription refills, review information and medical histories, and update their information using this feature.
Third party integration: Quickly process prescription and lab orders via connected providers the patient chooses. You may also receive lab results instantly.
How Much Does Cerner EMR Software Cost?
Without knowing the size of your practice or the number of providers, estimating your cost is impossible. In addition, every add-on feature increases your monthly cost.
Most EMR providers today have moved to a cloud-based model, but Cerner uses the ASP (application service provider) model, where you host the software at your own site. These systems have much higher upfront costs and do not allow for instant updates the way cloud-based SaaS solutions do. However, they are more reliable, faster, and do not rely on an Internet connection to function. In addition, you do not have the recurring monthly charges you do with a cloud-based provider.
Software licenses cost between $2,500 and $5,000 per user
Installation costs between $1,000 and $3,000
A server ranges from around $1,000 all the way to $200,000 or more, depending on your needs, but the average is between $25,000 and $50,000
You need to find out whether there's a charge for software updates or if that's included in the quoted cost.
In comparison, a full-featured cloud-based product averages around $1,000 per month, per provider. The only upfront costs are if you need to install a dedicated T-1 line (highly recommended, since these systems demand a reliable, fast Internet connection). You may also find web-based products for only a few hundred each month, if you choose a system with few extras.
Cerner EMR Software Reviews
One of the biggest complaints about EMR software is how often the system crashes. However, with self-hosting systems such as Cerner, that isn't an issue. Reviewers love the patient portal and how easy it is to share information with their populations, including educational resources. They also praise the software for being user-friendly and easy to learn.
The robust network of Cerner-integrated providers is also appreciated, since the company collaborates with around 95 percent of pharmacies across the country. And the ePrescribe feature is easy to use and allows you to send prescriptions instantly.
Users also appreciate the ability to share immunization records with government entities, as well as the ability to share and receive lab results.
Charting is convenient and simple, and the transfer option means you don't have to waste time double-charting. And, when you need to perform analytics, the software offers customized reporting.
One feature the software lacks is a referral function, meaning you cannot connect with specialists or update records to include the patient's specialist history. In addition, because the software is ASP instead of web-based, you don't get the instant updates and there are fewer customization options.
Author: Angela Escobar
Compare Competing Prices From The Best EMR Software Pros