McKesson EMR Software Prices, Reviews, Complaints & Company Overview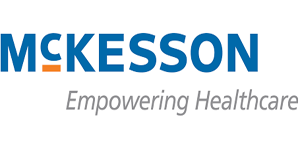 McKesson offers EHR software designed specifically for oncology and hematology practices. Their goal is creating technology solutions that make it easier for you and your staff to treat patients fighting cancer. You get a centralized, secure database that includes each patient. What's more, each patient's entire care team can access and personalize those records.
About McKesson
McKesson helps make healthcare smarter by creating strong collaborative ties across the field, including providers, insurers, pharmacies, and manufacturers. These partnerships help McKesson help you control costs by reducing waste and expanding your reach to a comprehensive health network.
The company develops software solutions for electronic health records as well as practice management. Their systems are designed to ensure practices of any size manage workflow and financials.
Unlike most EMR systems, McKesson's software truly works with both small practices and large facilities, including hospitals. And, as one of oldest, largest healthcare companies in the world, McKesson has the experience and expertise needed to create the most effective, efficient EMR software. More than half of all hospitals use McKesson, as do one-fifth of America's doctors.
Free EMR Software Quotes From Top Companies!
McKesson EMR Software Features
McKesson offers oncologists the iKnowMed EHR system, designed specifically to improve cancer treatment and quality of care. It features a centralized database that helps increase collaboration between providers, a definite necessity in oncology. And, although each provider has access to a single database, each is still able to personalize it according to their own workflow.
This web-based system is optimized for mobile access for easy, convenient charting and point-of-care treatment. The features are customizable so you can easily integrate the software with your current workflow for improved practice efficiency.
It supports a variety of value-based programs, including the Merit-Based Incentive Payment System and Oncology Care Model.
How Much Does McKesson EMR Software Cost?
EMR and EHR software costs vary widely according to the features you choose and the size of your practice. However, on average, you can expect to pay around $1,000 per provider, per month, for McKesson's iKnowMed software, although prices go up to around $3,000 a month for full systems that include practice management.
In addition to the software, you need to make sure you have fast, reliable Internet connectivity, preferably with a dedicated T-1 line. Without that, the system is basically useless, since web-based software requires an Internet connection (as the name implies). If you have decent service but no T-1, talk to your telecom provider about installing one.
However, if your location forbids reliable Internet, you want to look at a self-hosted software system instead. These have much higher upfront costs (web-based systems usually have zero upfront costs). But, they don't carry the monthly fee. Again, prices vary, but on average you can expect to pay:
Software licenses cost between $2,500 and $5,000 per user
Servers start under $1,000 and go up to over $200,000, but they average between $25,000 and $50,000
Installation costs around $2,000
These systems don't offer the instant updates that web-based systems do, but they have the advantage of working with or without an Internet connection.
McKesson EMR Software Reviews
The reviews for McKesson iKnowMed EHR software are very good. Users give high marks across the board for ease of use, customer support, quality, and functionality.
Features are considered robust but not so heavy that the system is difficult to use (a common complaint with other software manufacturers). Users claim they were able to maximize their reimbursements, in part due to having fewer claims denied. They also found the system extremely user-friendly and intuitive.
Reporting was deemed easy to maneuver, as were patient records. Reviewers also like the features designed specifically for oncology, such as the ability to change chemotherapy regimen frequencies.
A couple of cautions were discovered. One was that it was easy create multiple regimens with the same drugs, but that it was easy to make an error. These users recommend implementing an approval system. Reviewers also recommend thorough training to ensure all users understand the full capabilities of the system.
Author: Angela Escobar
Compare Competing Prices From The Best EMR Software Pros