NextGen EMR Software Prices, Reviews, Complaints & Company Overview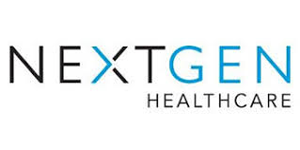 NextGen Healthcare provides health tech solutions from EMR (electronic medical record) to practice management software. NextGen EMR software is suitable for practices and facilities of all sizes and can be used by a wide variety of specialities. This software is designed to help practices run more smoothly and make healthcare professionals' jobs easier.
About NextGen
NextGen is a healthcare solutions provider with a goal of improving the lives of patients and physicians alike. Regardless of the size or speciality of your practice, NextGen EMR software is designed to assist your practice and ensure that it operates smoothly. With over 3,500 employees across the world, the company works tirelessly to make your practice better.
NextGen EMR Software Features
NextGen EMR software is a web-based solution, which allows the software to be accessed at any time from any location. This makes it incredibly useful for practices with large or small staffs, as it gives them the ability to access patient information and other records easily and quickly. Some of the features of NextGen EMR software include:
Free EMR Software Quotes From Top Companies!
Customization: NextGen EMR software is highly customizable and can be fitted to your specific practice or needs. Whether it be the type of drug information that you want displayed, template configurations, or just basic settings changes, this software is designed to help you work in the way that best suits your practice and your patients.
Lab services: The inclusion of lab services in the EMR software allows for more effective coordination between lab staff, helping to send information and receive results at a better rate.
Referral management: Referrals are an important aspect of the medical field. With NextGen EMR software's referral management feature, it is easier to provide other physicians with the necessary patient information and ensures that patients receive the best level of care.
Workflow screen: Quite possibly one of the handiest features that NextGen EMR software has to offer, the workflow screen offers a view of appointments and clinical tasks. Here, you are able to create, reassign, and update appointments and tasks as well as access pertinent patient information.
How Much Does NextGen EMR Software Cost?
It is difficult to pin down an exact cost for EMR software, as prices vary based on any additional features you choose, the number of people using the software, and the size of your practice.
NextGen EMR software is web-based, so there are little to no upfront costs. However, as all web-based software requires a fast and reliable internet connection, you will need a dedicated T-1 line. If you do not have a dedicated T-1 line, you can talk to your telecom provider about setting one up, which will likely be your only initial cost.
The monthly fee for web-based EMR software averages between $800 and $1,200 per provider.
If your internet connection is neither fast nor reliable, then a web-based system is probably not the best solution for you. In this case, a self-hosted system will better suit your needs. While they do have higher upfront costs, those will be the only costs. Self-hosted EMR solutions are also faster than their web-based counterparts. Average costs for self-hosted EMR setups are:
Licensing costs between $2,500 and $5,000 per user
A dedicated server can cost as little as $1,000 or as much as $200,000, but tends to come in around $25,000 to $50,000
Installation costs between $1,000 and $2,000
NextGen EMR Software Reviews
Customer reviews for NextGen EMR software are largely positive, with users enjoying the ease of accessibility and use that it has to offer. People have also talked about how well the software integrates with other softwares to increase the efficiency of their practice. The most common praise that people have for NextGen EMR software is that is able to be tailored to their facility and specific needs, which improves the level of care they are able to provide.
While there are many people who have mostly positive things to say about the software, there are users who have had issues. Some people have complained about the speed of the software, saying it was so slow that it was practically unusable. People have also had issues with receiving support from the company, with complaints ranging from poor implementation to lackluster or non-existent support. It is important to read all available reviews before making any final purchasing decisions.
Author: Angela Escobar
Compare Competing Prices From The Best EMR Software Pros