Epic EMR Software Prices, Reviews, Complaints & Company Overview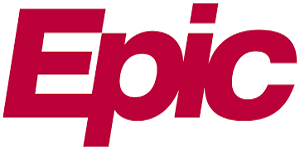 Epic EMR software has everything you'd expect plus one excellent feature that truly differentiates it from its competitors: it learns how you work and adapts accordingly. The more you use it, the smarter it becomes until it's finally able to detect inconsistencies in your entries and make suggestions when it does. In addition to its artificial intelligence (AI) capabilities, the software offers an incredible array of features designed to reduce the time spent on necessary, but draining, administrative tasks. This frees your time to focus on your core mission: patient care.
About Epic EMR Software
Founded nearly 40 years ago in Judy Faulkner's basement, Epic holds the medical records of around 190 million patients worldwide. You find the software anywhere from a patient's mobile device to academic centers to community hospitals to independent practices. It uses a single database model coupled with unique, country-specific modules so that coders anywhere in the world can simultaneously update systems no matter what their country's requirements are.
That single database model ensures each patient record is a unique, "epic" story all its own. Even when the EpicCare software operates with other EMR systems, it uses advanced algorithms to detect duplicate records. The goal is to share data in a way that saves time, money, and effort.
Free EMR Software Quotes From Top Companies!
EpicCare EMR Software Features
In addition to seamless data sharing, the cloud-based EpicCare system seeks to create involved, informed patients who take a proactive role in their own health and wellness. Features include:
After care instructions: Detailed summaries of prescribed treatments and medications as well as instructions and any relevant educational materials to improve the patient's self care
Care management: Submit histories to registries, manage care transition, customize health plans, and set alerts for appointments, labs, and prescriptions
e-Prescribing: Includes medication lists, drug interaction and allergy alerts, and mobile and fax prescribing options
e-Labs: Allows you to order tests and includes lists of local or preferred labs and imaging partners, abnormal result alerts, securely send and receive results, and billing for lab charges
Inpatient system: Includes all information about the patient, ensuring all providers have complete, up-to-date information
Integrated software: Includes practice management, billing, EMR/EHR, and standalone
Medical coding: ICD-10, payment gateway integration, autofill charge, integrated coding
Patient charts: Customized, detailed charting that includes complete patient history, medications, allergies, test results, insurance information, transcribed medical notes, and more
Patient portal: Allows patients to view care summaries and medical history, schedule appointments, message providers, make payments, receive notifications, review lab results, complete forms, and review educational materials
Reporting and analytics: Population analytics, run reports and queries by clinical data, create reports on meaningful use compliance
Targeted users: Includes inpatient care, multiple offices, mid- to large-sized practices, and specialists
User authentication: Includes ability to manage access permissions and role-based access
How Much Does EpicCare EMR Software Cost?
Pricing varies widely based on practice size and number of users, but also the number of features and customization options you choose. In addition, you see a major difference in upfront pricing based on whether you choose a web-based program or go with self-hosting.
On average, you can expect to pay around $1,000 per month, per provider for EMR software.
Since features add so much to the cost, look carefully at which are must-have items and which ones you probably won't use very much.
Typically, there are no upfront costs with web-based EMR systems. However, proper operation requires extremely reliable Internet and a dedicated T-1 line. If you do not have the T-1 line, talk to your telecom company about installing one.
If your Internet service is unreliable, you should go with a self-hosted system instead. Costs here include:
$2,500 to $5,000 per user for licensing
$25,000 to $50,000 for a server on average, but if yours is an extremely large facility, you could pay three or four times that
$1,000 to $3,000 for installation and training
EpicCare EMR Software Reviews
This is one of the highest-rated health tech companies operating today, with an overall rating of 4 out of 5 stars. Around 80 percent of reviewers say they would most likely recommend Epic to a colleague.
Most EMR users complain that their web-based system crashes on a regular basis, but Epic's users have no such complaints. They find the system to be highly reliable with excellent functionality. Users also praise the product's readability thanks to color coding.
Reviewers also appreciate how easy charting is, as well as the ability to contact providers within the system and view their patient notes. Users say that, once they learn their way around the software (and the AI component learns their style), the software is very easy to use. However, around one-third of users say that the learning curve is considerable.
Another common comment is how open the Epic team is to feedback. The company claims this is because they are privately owned, so they have the freedom to update and upgrade the product as needed.
There aren't many complaints, but the most common one by far is how long it takes to understand the system. With so many functions and customization options, even happy customers found navigating the system difficult in the beginning.
Some customers also complained that the product was too pricey. The few customers who said they would not recommend the product or buy it again report that it is confusing, difficult to navigate, and that customer support is unhelpful. However, these reports represent a true minority of Epic clients.
Author: Angela Escobar
Compare Competing Prices From The Best EMR Software Pros