Practice Fusion EMR Software Prices, Reviews, Complaints & Company Overview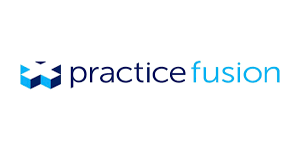 Practice Fusion is a free, web-based software that offers a variety of features designed to make your job smoother. While physical paperwork is tedious and time-consuming, this EMR software streamlines your workflow and makes it easier for you to accurately log and update patient notes. And since the software is web-based, there is no need for additional hardware; everything is on a cloud.
About Practice Fusion EMR Software
Practice Fusion was founded in 2005 and offers web-based EMR software with several integrated features designed to increase performance and productivity while decreasing the hassle of paperwork. Since the software is web-based, it can be accessed from multiple locations at any time, including an iOS interface specifically developed for touchscreen optimization. This provides users with full access to the EMR software at all times.
The software comes with templates that are able to be customized to match your particular practice and supports a broad spectrum of specialties. Practice Fusion EMR software also has account managers and support specialists that can be reached via email, live chat, or phone.
Free EMR Software Quotes From Top Companies!
Practice Fusion EMR Software Features
Practice Fusion EMR software offers a variety of features to help your practice. It is interoperable with various third-party facilities, with the setup wizard walking you through connection to your choice of facilities. The software also comes with an ePrescribing tool, which allows for the quick sending of new and refilling of existing prescriptions to a patient's preferred pharmacy.
This software also provides document management tools so that you can upload any scanned documents into the software, organizing them by patient and provider. The software is meaningful use certified and, since it is web-based, can be accessed from multiple locations at any time, including via iOS devices. Other features of Practice Fusion EMR software include appointment management (reminders, scheduling, etc.), charting, HIPAA compliance, patient portals, and task management.
How Much Does Practice Fusion EMR Software Cost?
It is difficult to provide an exact quote for EMR software, as multiple factors impact the total cost, including additional features, the number of users, and the size of your practice.
Practice Fusion EMR software is a web-based software, so if your facility already has the computers and equipment necessary to access the software, there are little to no upfront costs. The average fee for web-based EMR software is between $800 and $1,200 per month, per provider.
It is important to note that for web-based softwares, you need to have a fast, reliable Internet connection, so a dedicated T-1 line is absolutely necessary. If you do not have one, you can talk to your telecom provider about having one installed.
If you do not have a reliable Internet connection, then a web-based software is probably not the right choice for you. In this case, you would be better off with a self-hosted system. You will definitely pay more upfront for this type of EMR setup, but those will be your only costs.
Licensing averages between $2,500 and $5,000 per user
A dedicated server can cost as little as $1,000 and run up to $200,000, but average costs are between $25,000 and $50,000
Installation averages between $1,000 and $2,000
Practice Fusion EMR Software Reviews
Customer reviews for Practice Fusion EMR often tout the ease of use that the system offers, as well as its low costs. Healthcare professionals enjoy that it allows multiple people to access the software from anywhere in their practice, making it simple for physicians to access patient information. People with multiple practitioners in their facility find that this software is ideal for their needs.
However, while there are many that like the software and find it suitable to their practice, there are plenty of people that had issues with the software and the company itself. Common negative reviews for the software detail inabilities to get in touch with customer service, stating that only forums were available. Users have also found the software to be slow, with glitches causing issues and freezing in the system. Another issue that some users have had is with the ePrescribing system, stating that it rarely (if ever) brings up pharmacies anywhere near them or the patient.
As with any product, it is important to read all available reviews before a final purchasing decision is made.
Compare Competing Prices From The Best EMR Software Pros